Microcurrent-Non-Invasive Face Lift
(Microcurrent/Ultrasound/Cryotherapy)
Microcurrent is applied to the face and neck to help tighten and re-educate the muscle.
This is combined with ultrasound to penetrate deep below the surface of the skin-promoting cellular renewal and repair, toning muscles, increasing blood circulation, encouraging lymphatic drainage, combating puffiness and swelling and improving skin care product penetration
Cryotherapy "jumpstarts" the body's natural healing and rejuvenation process.  This includes increased circulation, which provides a youthful complexion, and stimulates collagen production which is the foundation of firm healthy skin
Please contact us for pricing inquiries.
Amazing Results!
This surgery-free lifting treatment provides the following benefits:
Improved appearance of wrinkles and fine lines
Tightens
Improved pores appearance and texture
Slows down the aging process
Long term benefits and immediate results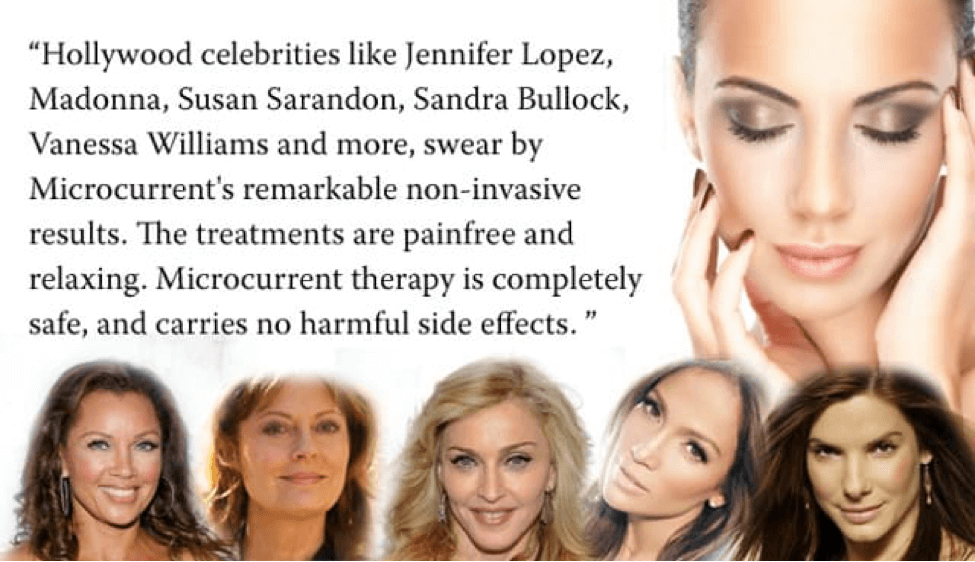 Book a free consultation today!
Book a free consultation today!